Thank you for your interests in Fleur Hong Kong. We are now closed for business in Hong Kong, and currently moving operations to Europe, with grand new opening soon. We sincerely thank you for your patronage. Stay tuned! We wish you good health, and good luck.
CLASSICO / QUADRO 21 Lechuza has interchangeable planter liner with handle that can be easily taken out. Changing the planting is easy. Trimming roots is a snap. Our tip: From time to time, rinse the plant in the interchangeable liner under running water to remove dust.
approx. height :40cm -60cm Light: Anthurium plants can tolerate all levels of indirect light, but anthuriums growing in low light will have fewer flowers and will grow slower. Benefits: Cool decor element. Botanical name: Anthurium
Note: Shape and height of plants will vary.
Anthurium CLASSICO / QUADRO 21
Clean the air!
Consider a flowering plant as a gift?
Anthurium flowers are the best choice. Their flowers are heart shaped, and can last up to 8 weeks. Also, they have shiny green glossy leaves. A Bright spot with a bit of direct sun over the winter months.
QUADRO 21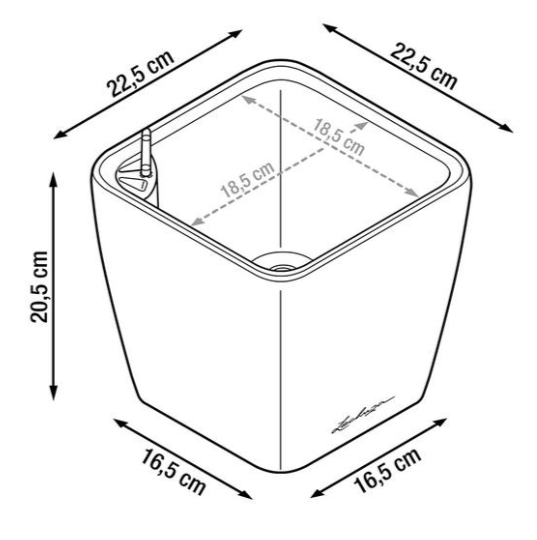 CLASSICO 21
Photos are taken from actual customer orders.
Photos are for reference only.
Price:
HK$[[active_price]] USD$[[active_price_usd]] approximately
You might also like these 24 items
Privacy Pledge
Fleur Hong Kong takes the privacy of our customers extremely serious.
We have a clear and concise privacy policy, making sure only minimal information is required to process your order.
Your privacy is so important that:
All order information will not be divulged to third parties for marketing purposes.
Fleur Hong Kong does not advertise customer's companies or testimonials.
We never spam. All e-mail correspondances are strictly for processing your orders.
Delivery crew of Fleur Hong Kong does not have sender information.
Fleur Hong Kong customer representatives have been trained not to divulege personal information and order information via social engineering.