Thank you for your interests in Fleur Hong Kong. We are now closed for business in Hong Kong, and currently moving operations to Europe, with grand new opening soon. We sincerely thank you for your patronage. Stay tuned! We wish you good health, and good luck.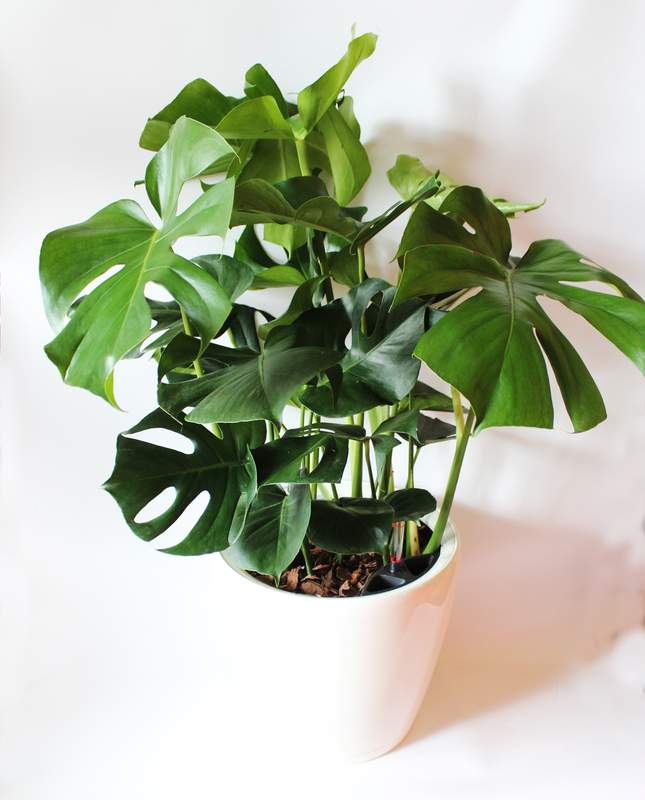 CLASSICO 35 has interchangeable planter liner with handle that can be easily taken out. Changing the planting is easy. Trimming roots is a snap. Lechuza self-watering system has proved to be one of the best ways to supply your plant with the proper amount of water to promote a healthier plant.
---
ELHO brussel 25cm is a pot cover and water tight. Because both the houseplant and its standard pot fit inside the flowerpot you won't need any extra potting soil. How convenient!
Choose a self-watering or a pot cover to suit yourself!
approx. height :1m. You can support the foliage by adding mosspole or stick. Light: medium to bright light. In high light area will have faster growth and taller leaves. Avoid direct sun to burn the leaves. Water Requirement: Let the soil slightly dry out between watering. Too much water will cause leaves to become cause root damage. Benefits: Air purifier, hard to kill plants Botanical name: Monstera Deliciosa
---
Note: Shape and height of plants will vary.
Monstera CLASSICO 35
Large Foliage Plant
Monsteras Deliciosa split leaves are so pretty that they've been featured extensively in art and design recently. Care is very simple. It appreciates a warm, humid environment, a good amount of water and gentle sunlight. Place your Monstera where it can receive medium to bright indirect light.
Most often yellowing occurs due to over or underwatering. If you see a combination of yellow and brown on the same leaf, it is typically due to overwatering. If fully yellow leaves, along with some brown crispy spots on additional leaves occur then it could be underwatering. Check in with the soil to determine if it matches your diagnosis. Therefore a self-watering pot will help reduce this problem.
Monstera Deliciosa 80cm-100cm
CLASSICO 35
Photos are taken from actual customer orders.
Photos are for reference only.
You might also like these 24 items
Privacy Pledge
Fleur Hong Kong takes the privacy of our customers extremely serious.
We have a clear and concise privacy policy, making sure only minimal information is required to process your order.
Your privacy is so important that:
All order information will not be divulged to third parties for marketing purposes.
Fleur Hong Kong does not advertise customer's companies or testimonials.
We never spam. All e-mail correspondances are strictly for processing your orders.
Delivery crew of Fleur Hong Kong does not have sender information.
Fleur Hong Kong customer representatives have been trained not to divulege personal information and order information via social engineering.